This is an aol instant messenger expression set.
Just
click here
and downloading will begin.
Make sure you are logged in to aim first.
Then click yes to the two pop up boxes.
Download should only take a few minutes.
You can
email me
if you need help.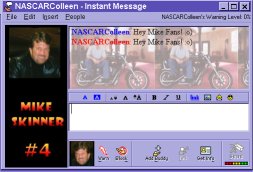 UMI is proud to present "Turning Points" by Angela Skinner, wife of NASCAR driver Mike Skinner. "Turning Points" is a collection of defining moments in the lives of NASCAR superstars - those life lessons that shape who we are and teach us about overcoming challenges and reaching our goals. This special book is only $19.95. Shipping and handling is free.
Click here to order Turning Points
or call 800-747-9287.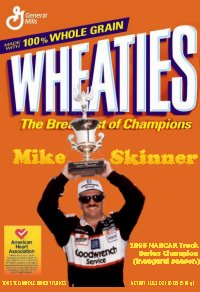 «
?
Nascar Sites
#
»